With the final day of November upon us, I can't help but think about the holidays. The cookies, the hot chocolate, the rum... I mean the trees, the lights the stockings.
This weekend I am decorating my house. I currently have a wide variety of hand-me-downs that I try to place sparingly around the house without it feeling too cluttered but still cozy. I don't think I will ever give up these decorations (sentimental value) but if by chance I was starting a new, here are three light decorations (cozy and festive!):
Deer or Tree light
I've loved these for a long time - they would make a great little bedside light. And now I think they would make the most amazing Christmas decoration. Imagine going to bed every night looking at this little cutie?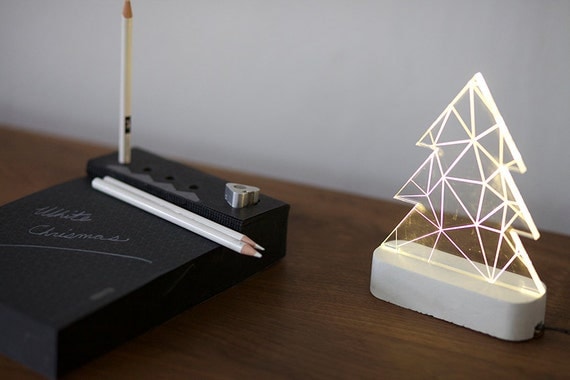 I wonder if I could get this in 5 foot tall form? Most modern Christmas Tree.
SNOW Marquee Letters
I love how simple they are, and how they capture exactly what I love about the season. Wouldn't these be great outside, with snow on them?
I would make these in white and 3x larger and have them on my front porch... Via 13ozor
Star Lights
This is a simple, cheap idea that really spruce my place. I put these in my front window so everyone knows, I'm in the spirit. Plus, I put them on a timer. No better sight to come home to than these glowing!